May 19, 2010 | May 19, 2010 | 2 minutes
Aspire One touch screen
Now and then I get urges to something a little wacky. I was sat on the couch browsing on my netbook one day thinking "this would be so much easier if I had a touch screen". So off I went to Google - One of the mods I found for my laptop model was a touch screen setup, believe it or not! This got me thinking.. why should I sit here attempting to use my tiny little touch pad when I could turn my screen into an 8.9" touchpad? It made perfect sense!
After a further search, I came across a kit on ebay (link) and so I bought it! After a short wait, it came in the post and I got to installing it: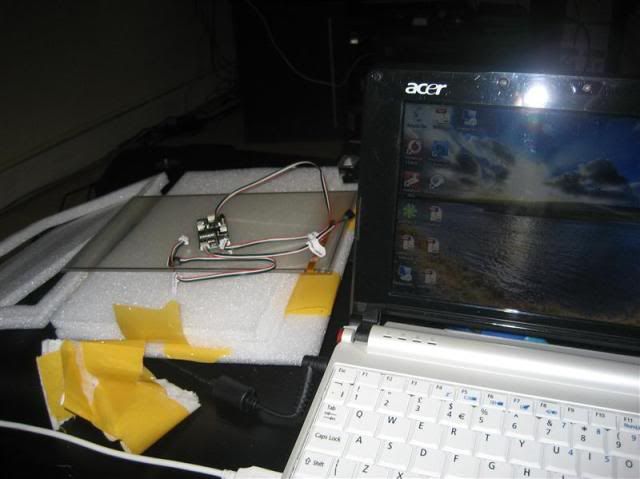 I got the kit ready to go in (there was a lot of packaging) and began dismantling the laptop. One thing I made sure to do was to organise the screws and parts in memorable groups so that when I came to put it all back together, I wouldn't get myself into a jam!
Off came the screen cover, and I began removing the screen itself in order to run the cables correctly.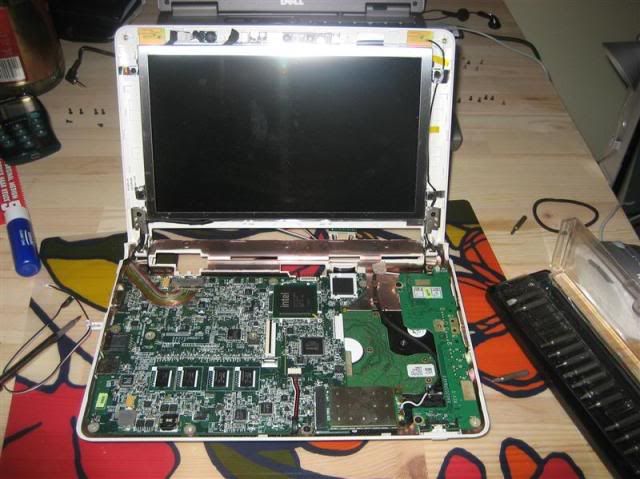 I fitted the cables behind the screen and below the motherboard and began to re-assemble it once again. The kit was powered from the power lines going to the webcam!
There were some minor issues. The kit wasn't shipped with rubber mounts or any type of fixing kit (they forgot to pack it, silly them..) so I had to improvise. Also, the instructions were incorrect, they wanted me to put plug A into slot B and plug B into slot A .. well, naturally that didn't work.. and to get plug A into slot A I had to cut it, lengthen the wire and fix it back together again (the last picture above). What should have taken 1 hour took me perhaps 2.. but it works, and it works very, very well! Windows 7 appeared to acquire the drivers immediately, but there was a driver CD included (good for getting it working on Ubuntu). Great!
Here's a video!
https://www.youtube.com/watch?v=sgttqaI2p6k
Want to know more about this project? Get in touch! Cheers,